Feel welcome for a 1:1 guidance session with me…
My name is Joyce Mol. Breathwork & Yoga Teacher. Coach. Cacao & Moon Facilitator and Womb Keeper. I love to work with old ancient rituals which are connected to mother nature. But also keeping it really grounded. Practical and Clear.
My journey into breath & body consciousness started in 2017. After a burn-out I decided to connect more with my body through yoga. A year later I had to deepen my practice after a car accident which caused me a whiplash, ptsd and balance disorder. I started learning about yoga, old ancient pranayama, breathwork, Chinese medicine to heal myself from the physical and mental pain. The pain i 'should learn to live with'. I didn't believe in that. So this became my drive for self healing and learning more about the self-healing ability. I healed myself within 6 months. I was so intrigued by this, that I wanted to share this with others. What we are capable of.
In the past years I guided more than 1000+ people towards healing and relaxation. With yoga classes, breathwork sessions, workshops, retreats, my online trainings and courses. And with my ebook Moon Phase Yin Yoga.
Part of those participants where teachers, therapists and coaches who wanted to deepen their practice or learn new tools. I love to learn people how to heal their body with the breath, yin yoga, fascia therapy, Chinese medicine and soundhealing. My workshops and courses are connected to the rhythms of nature. Guided by old ancient wisdom of Chinese Medicine and scientific substantiation from the body and the fascia.
I love to guide you to go deeper within the body to let go of tension, pain, stagnation & trauma. Healing through breathwork & movement is also a great way to awaken your creative flow. Depending on your intention we will create the session that you desire. It can be an active flow session or very yin with deep stretching, fascia therapy with massage balls, soundhealing in which you can fully surrender.
Knowing your values will support you in meeting yourself
I love to guide people to their root. Where they meet their core values. Because when you know your core values clearly, you know exactly what fits and what doesn't in your life. Personally and work related. I believe it is important to follow your own desires and values. This supports you to attract the life you want. The people you want in your life. The places where you feel the most alive. And your health. Mentally and Physically will improve drastically.
Currently I am living in the South of France. Living more in connection with nature. Writing for my online platform & studio Mind Events Factory and guiding 1:1 sessions which you can book below. Due to maternity leave I will only host sessions in July and August this year. My online courses are available at any time.
Any questions about a session? Feel free to send me an e-mail via info@joycemol.com or message me on instagram via @breathewithjoyce
1:1 Guidance can sessions consist:
Intake with intention setting
Optional Cacao ceremony or tea
Optional pulling a card from a carddeck
Grounding meditation
Feminine Movement (Yin or Flow Yoga)
Feminine Breathwork
Fascia therapy (movement therapy with massage balls)
Soundhealing with crystal bowls & tongue drum
Value Journaling practices to get to know your core values
Coaching for your business
Closing session with intention & focus
During the intake I will discuss with you if you are open to music during the session or longing for deep stillness. It's all based on your intention how I create the session intuitively for you. I always work with the energy that is currently needed for you.
For which causes can I book a 1:1 Guidance session?
Rebalancing feminine or masculine energy
Reconnecting with the pelvic / womb space / sacral chakra
Womb healing with crystal singing bowls (past trauma, birth trauma etc)
Chronic pain (whiplash, backpain, pelvic pain, shoulders, chest, neck etc.)
Breathing problems (long covid, asthma, COPD etc)
Deeper insights in your purpose in life
Opening your heart & grounding deep within your mission in your business
Connecting with silence so flow & creativity will awaken again
Defining your core values and business goals with your soul & health as focus
Book your session below via the calendar
It's possible to book online via zoom or visit me in France, Puy L'évêque. Mention in your booking if you want to book live in person or via zoom.
Reviews
---
I had the pleasure to attend few Breathwork sessions with Joyce. It has been truly helpful for me to take the control over my breath and to find some headspace in midst of a stressful day. I learned some new breathing techniques, which I will be able to use for myself, whenever I need throughout the day. Joyce has a very relaxing voice and guides you through the whole process, allowing you to disconnect and focus on the breath. I strongly recommend taking the time and find out by yourself how these techniques can be useful to you, too.

— Plamen Ivanov – Co-Founder of Iberia Remote
---
Feel so much calmness, just gave birth my womb is stil healing, felt so much selfcare and making the excercises shorter for me. Selflove energy. Heart en womb healing…

– a beautiful anonymous woman
---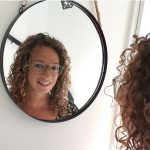 It amazed me how relaxed you can become from a session focused on breathing. A 1:1 session and 4 group lessons and access to the online breathe better course (with lifelong ability to pick up and follow a session when it suits me) I got out of my burnout, got rid of my chronic hyperventilation and have my asthma under control! My mind is much calmer and emotions are more easily under control. I am very happy that I chose Joyce to support me in this process🙏

– Babs
---
---
Hi Joyce! What a great session, wow!!!! Thank you very much! It has done me a lot of good, given me a lot of love and acceptance and also a direction for what steps I now want to take in my life, in the coming period. A goal, a focus, ways to get back to work with myself. I really liked how you designed and guided the session. For me it was all right and exactly what I needed at the moment. Thank you, thank you, thank you! I look forward to doing multiple sessions with you, so I'll be keeping an eye on your schedule! Now continue to enjoy this beautiful day and I wish you the same!

— Eyal Beker
---
---
Samen met mijn partner heb ik bij Joyce de cacao ceremonie met klankschalen gevolgd.
Het was een bijzondere en fijne ervaring om dit samen te doen.
We starten met het drinken van de cacao, wat je hart opent.
Door de ademhalingstechniek voelde ik me meer ontspannen en in mijn lijf komen.
Joyce begeleidt het ademhalen op een rustige en professionele manier.
Je voelt dat ze weet wat ze doet en er veel ervaring mee heeft.
Door de klankschalen voelde ik een trilling in mijn lichaam en raakte ik nog dieper in de ontspanning.
Er kwam bij mij spanning los, waarvan ik me niet bewust was dat het daar zat.
Daarna voelde ik me opgelucht en we moesten er eerlijk gezegd ook wel om lachen welke geluiden er vrij kwamen. Blijkbaar voelde ik veilig om het te laten gebeuren.

Mooi dat dit kan.

Dank je wel Joyce..

– Tineke Veeken
---